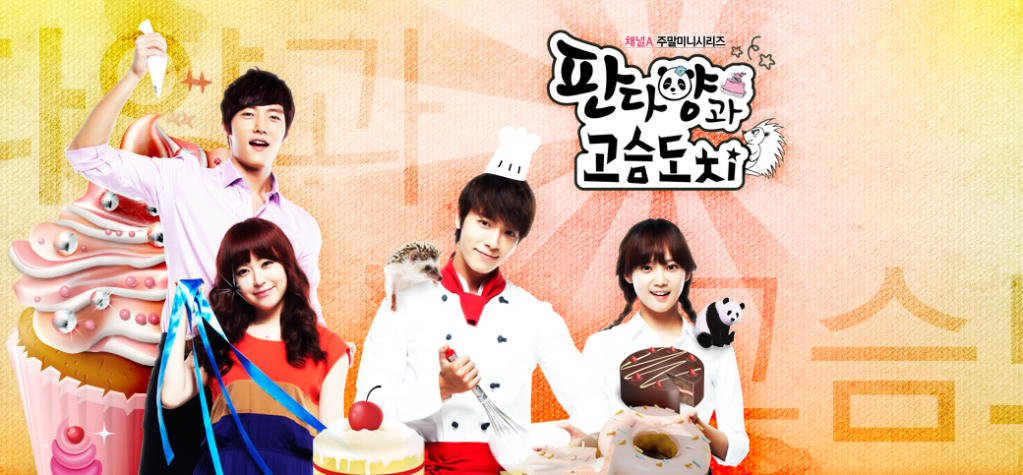 Title: 판다양과 고슴도치 / Pan Da-Yang and Hedgehog / Panda and Hedgehog
Episodes:
Genre: Drama
Director: Han Joon-Young
Writer:
Broadcast Network: Channel A
Broadcast Period: August 18, 2012 - TBA
Air time: Saturday & Sunday (GMT+9)
Synopsis
Pan Da-Yang (Yoon Seung-Ah) is a bright and positive woman. Ko Seung-Ji (Lee Dong-Hae) is a rough young man. His nickname is "Hedgehog" ("Koseumdochi"). These two people, who have totally different personalities, begin a romantic relationship.
Cast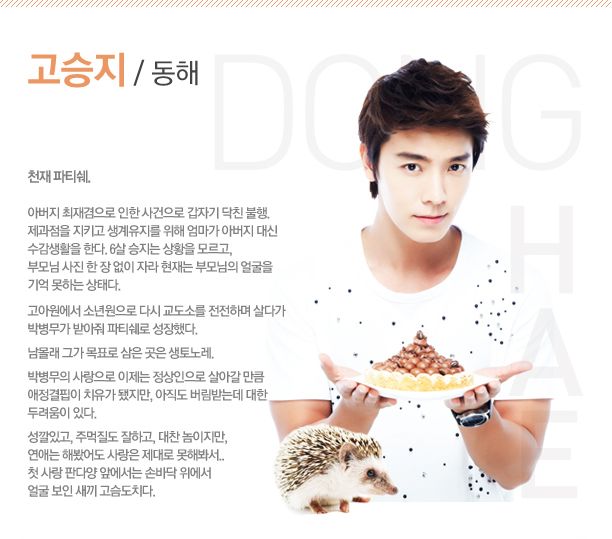 Lee Dong Hae as Go Seung Ji
Supporting Cast
Park Geun Hyung as Park Byung Moo
Lee Moon Hee (이문희) as Park Mi Hyang
Yang Hee Kyung as Kim Kap Soon
Han Soo Min (한수민) as Pan Da Na
Yoo Seung Mok (유승목) as Kil Dong Goo
Hyun Suk as Choi Jae Kyum
Hong Yeo Jin as Hwang Jung Rye
Oh Yi Na (오이나) as Choi Won Yi
Park Sang Hoon as Jo Kyun Woo
Yoon Seung Ah as Pan Da Yang


Choi Jin Hyuk as Choi Won Il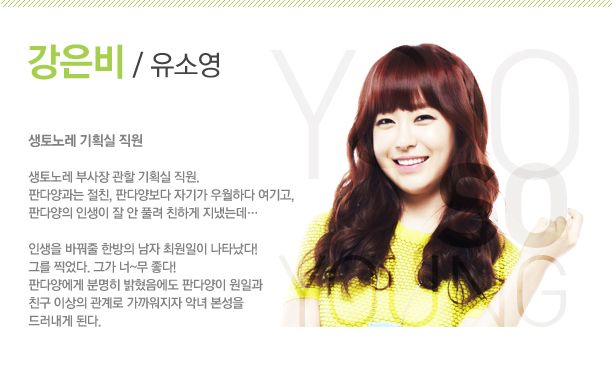 Yoo So Young as Kang Eun Bi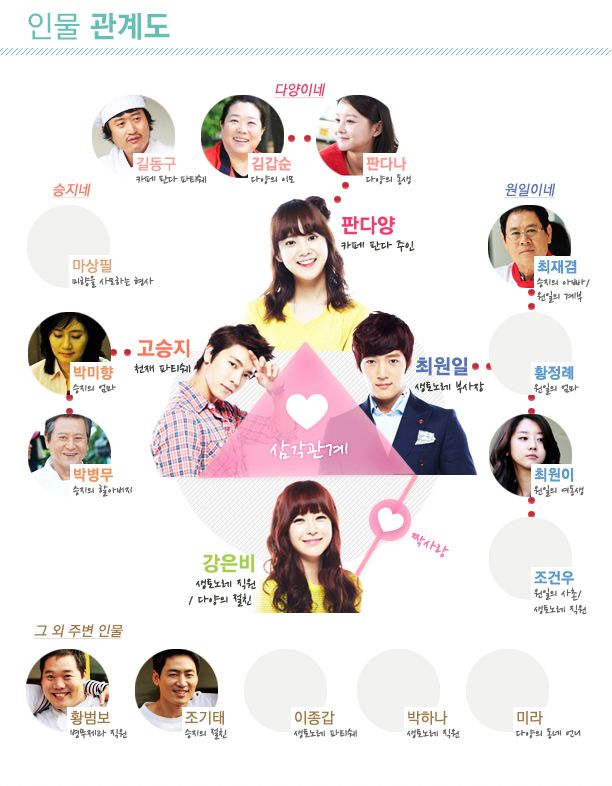 Correlation Charts




Source : Dramawiki.com + Koreandrama.org + HanCinema.net + Asianwiki.com
Download English Subtitle:
Episode 01 -
HEAD
(VK),
Episode 02 -
HEAD
(VK),
Episode 03 -
iPOP
(VK),
Episode 04 -
iPOP
(VK),
Episode 05 -
Alicia
(VK),
Episode 06 -
Alicia
(VK),
Episode 07 -
Alicia
(VK),
Episode 08 -
Alicia
(VK),
Episode 09 -
Alicia
(VK),
Episode 10 -
Alicia
(VK),
Episode 11 -
Alicia
(VK),
Episode 12 -
Alicia
(VK),
Episode 13 -
Alicia
(VK),
Episode 14 -
iPOP
(VK),
Episode 15 - END Still Ongoing~
Credit : The Panda Bears Team @ Viki.com, DarkSmurfSubs